Never underestimate the power of the spoken word.
Consider the conversation between these two runners near the 4 mile mark of the 2011 Robie Creek Half Marathon.
Also, pay attention to the fact that the runner ahead – the guy with the red shirt – is very much in front of these two.
Notice the time of the video – the 8 second mark.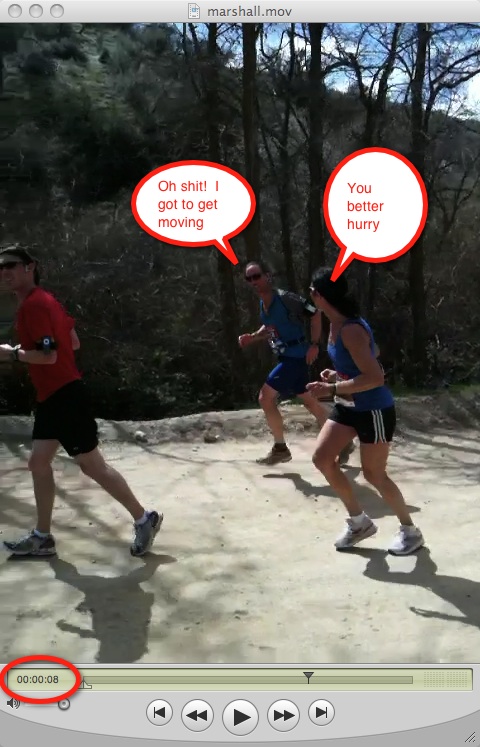 Two seconds later, at the 10 second mark, the "oh shit" guy has passed the red shirt.
Granted, red shirt guy isn't that fast.  But, "oh shit" guy did put some distance on the blue girl.
As a side note, blue girl thinks it is hilarious that "oh shit" guy is getting "motivated" (you have to watch the video to understand).

A mere two seconds later, the distance between blue girl and "oh shit" guy has increased.
Plus, "oh shit" guy is in full stride.
What could have driven this?
Watch the video.

The funniest part?
Listen to the other people cheering on our guy.  Too funny.
P.S. – No animals were harmed in the production of this.  On the other hand, our motivated runner might be a hurting unit.